Harrington 1 Ton Single Phase Electric Hoist
---
Couldn't load pickup availability
Harrington's SNER electric chain hoists are built for extreme duty applications that require single phase power. A hoist with a 60 minute, H4 duty rated motor is revolutionary and unmatched in a single phase offering. Maintenance friendly features include a unique chain guide, hinged control panel, sealed housing and durable load sheave. For beam travel requirements couple with SMR motorized, PT manual push and GT manual geared trolleys.
Single phase, 115/230 volt

Includes chain container

60 minute, H4 rated, fan cooled motor for the most demanding applications

Pull-rotor electric brake is self-adjusting and virtually maintenance-free

Ability to accommodate very long lifts

Compact, low headroom design

Completely sealed body suitable for harsh indoor or outdoor environments - IP55 rated

Hoists are available in different speeds & lengths of lift!!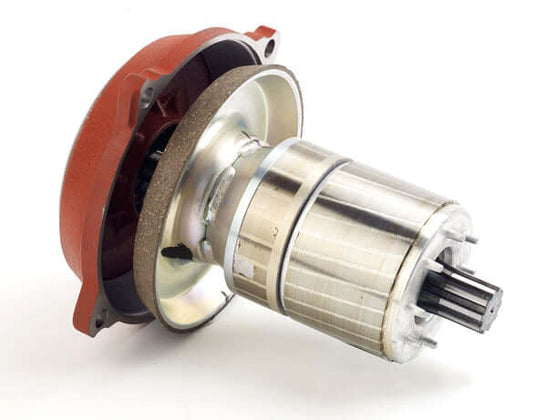 SELF-ADJUSTING MAINTENANCE-FREE BRAKE
With no brake coil to fail or discs to replace, the electromagnetic pull rotor brake on the SNER is self-adjusting and virtually maintenance-free.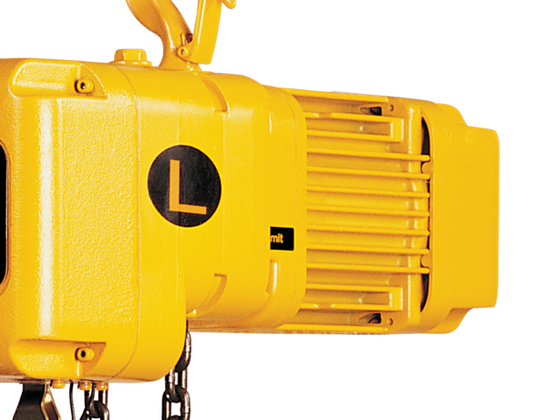 EXTREME-DUTY, SINGLE-PHASE FAN-COOLED MOTOR
The SNER electric hoist is equipped with a 60-minute H4-rated motor which is unmatched in a single-phase offering. Built for extremes, the SNER delivers proven performance in the most demanding applications.
HEAVY CAST-IRON CHAIN GUIDE
The heavy cast-iron chain guide provides quiet and smooth chain movement. Easily removed without disassembly of the hoist, it allows for easy maintenance in those demanding heavy-duty applications.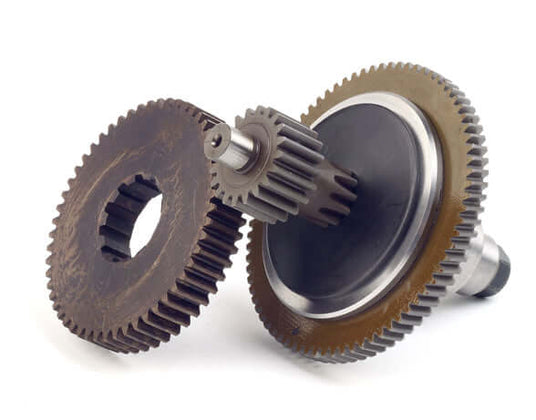 OIL BATH-LUBRICATED, HEAT-TREATED GEARING
Harrington's own heat-treating process increases the overall hardness and strength of internal parts which run smoothly when immersed in an oil bath. This extends service life by reducing friction, vibration, and heat.